Ben Roethlisberger: Can't expect too much in week from Ben Tate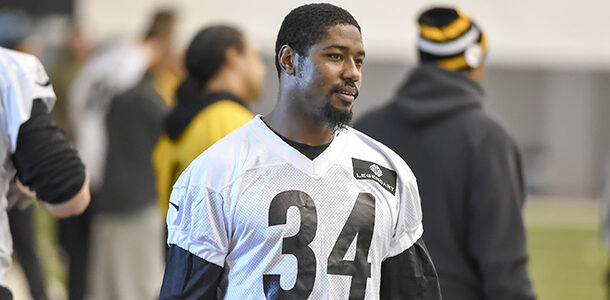 Published by ESPN.com author Scott Brown, 12/31/2014
PITTSBURGH – An introduction at a Pittsburgh Steelers team meeting turned into running back Ben Tate telling his new teammates that he is willing to do whatever it takes to help them win.
The Steelers signed Tate on Tuesday afternoon with Le'Veon Bell's status for Saturday night uncertain. The fourth-year veteran was released twice this season, including last month by the Cleveland Browns after Tate groused about his diminishing role in the offense.
"He stood up in our team meeting room and said he's just here to help us win," Steelers quarterback Ben Roethlisberger said Wednesday. "That's [his] mindset and the attitude and we're all for it."
How much Tate can help the Steelers if Bell is unable to play against the Baltimore Ravens in an AFC wild-card game remains to be seen.
Roethlisberger said it is not realistic to expect too much from Tate.
"I don't know how you could come in in a couple of days and learn a new offense," Roethlisberger said. "I think if we can put together a specific package, a few runs here, a few passes there, I think he could help us if we need him to."
That assessment confirms that rookie Josh Harris is in line to start at running back if Bell sits out the third meeting this season between the Ravens and Steelers.
Bell was in the Steelers' locker room when it was open to the media Wednesday morning and the second-year man did not walk with a noticeable limp.
Bell is expected to address reporters after the Steelers' first practice of the week.
"He said he's been feeling better and better and we'll see how the week unfolds," Steelers Pro Bowl wide receiver Antonio Brown said. "I think he's going to take the proper procedures [to play] because I know what this means to him."
Read more… & Official Steelers Press Release