Give "Hondo" A Hand
Updated: December 19, 2014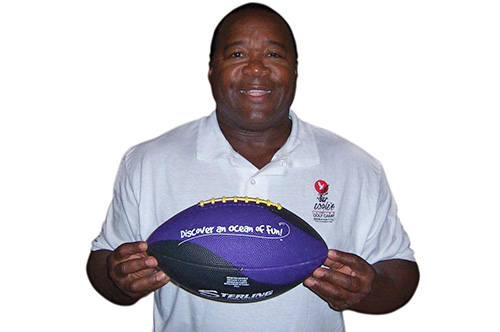 Published by Parks & Rec Business Magazine author Fred Engh, 12/2/2014
Al "Hondo" Handy had only been with the OceanCity (Md.) Recreation and Parks Department for two months when he was asked to coach the department's all-star team in a basketball tournament in nearby Salisbury.
At the time, he wasn't coaching—he had started working at the department midway through the season—but he was refereeing games and impressed everyone with his knowledge and demeanor with the kids. After weeks of practice, Handy was sure his team was ready to compete—until the players arrived in Salisbury.
"When our players walked in and saw this large gymnasium with lots of seating for the spectators, I knew we were in trouble," recalls Handy, now in his 28th year as the recreation supervisor. "Our facility in OceanCity at that time was really small and had very little seating, and this facility was three times as large."
The opposing team pressed the entire game—and his team had no answers. He used up all of his timeouts in the first quarter, but to no avail. OceanCity lost 108-8.
"Yes, we lost by 100 points," Handy says. "But we still shook hands in a show of good sportsmanship."
As the team piled on the bus for the ride home, there was complete silence. Handy thought about what he could possibly say when one of the kids asked if a team from their town had ever lost by 100 points. When Handy replied that he didn't think so, the kids started cheering and high-fiving each other about setting the record. And, as kids do, they asked if they could stop at McDonald's on the trip back.
When the bus returned to OceanCity, parents were shocked to see their kids smiling and in a great mood.
"It was at that point that I learned what recreation is all about," Handy says. "It's about participating and having fun—and winning in sports is not all that it is thought to be."
Here's what else Handy, also a Certified Youth Sports Administrator, has to say about overseeing a recreation department that provides diverse programming for more than 8,000 kids, ages 6 to 18:
Fred: What's your favorite youth-sports memory growing up?
Hondo: My favorite sports memory didn't come until the eleventh grade at Stephen Decatur High School. Our team won the Maryland State Basketball Tournament in College Park as the Terps' coach Lefty Driesell looked on. The team won the tournament just five years after the school was integrated and that helped bring our towns together. For the first time, blacks and whites were sitting in the stands together and talking. History had been made for our team, school, and the towns.